Submitted by Lmf2810 on March 26, 2012 1:40pm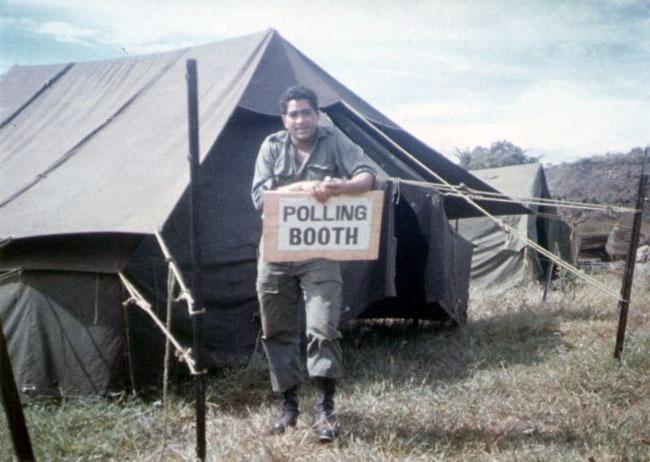 Hector Tipene pictured outside a makeshift polling booth at the New Zealanders' Horseshoe base in Vietnam, November 1969. He had just voted in the 1969 New Zealand General Election (won by the National Party).
Known as 'Tip' or 'Old Man', Tipene served in Vietnam with 2 Platoon, Victor 4 Company, 6 RAR/NZ (ANZAC) Battalion from 8 May 1969 to 8 May 1970.
Reference:
Image courtesy Lillian Ferns
How to cite this page: 'Hector Tipene in Vietnam, 1969', URL: https://vietnamwar.govt.nz/photo/hector-tipene-v4-vietnam-1969, (Ministry for Culture and Heritage), updated 26-Mar-2012