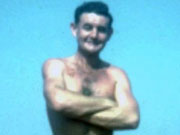 Honours & Awards:
Unit Citation for Gallantry (Australia)
Place of burial:
Queanbeyan, NSW, Australia
Disclaimer
The Vietnam List is an updated version of New Zealand's original Vietnam nominal roll – the Flinkenberg List – compiled by Captain Con Flinkenberg in 1972. Name, rank and unit information are from New Zealand military pay records. Read more about the Vietnam List.