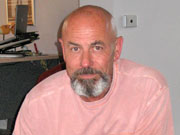 Notes:
Enlisted in the New Zealand Army on 5 January 1967 as an RF Cadet (Crump Class) and graduated into RNZIR in December 1967. Posted to 1RNZIR in May 1969 and served as Section 2IC with W3 Company in Vietnam, returning to New Zealand in May 1971.
Attended commissioning course at Portsea in Australia, January-December 1972. Mortar Officer 1RNZIR 1975-1977. Exchange Instructor at the US Army Infantry School at Fort Benning, Georgia 1983-1985. Attended US Army Staff College at Fort Leavenworth, Kansas 1985-1986, and posted as BM with 1 Brigade at Papakura.
Transferred to British Army in 1988, and joined The Royal Anglian Regiment. Company Commander in Northern Ireland (Mentioned in Despatches). Battalion Commander in Germany and Bosnia 1993-1996 (OBE). NATO staff in Bosnia and Kosovo 1996 and 1999. Loan Service in Africa 2000-2004. Retired as a Colonel on 30 March 2005 and lives in Australia.
Vietnam War Oral History Project interviewee. Interview and transcript held at the Alexander Turnbull Library Oral History Centre in Wellington, New Zealand. Reference: OHInt-0959-54
Disclaimer
The Vietnam List is an updated version of New Zealand's original Vietnam nominal roll – the Flinkenberg List – compiled by Captain Con Flinkenberg in 1972. Name, rank and unit information are from New Zealand military pay records. Read more about the Vietnam List.