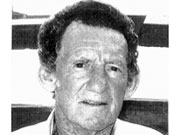 Date of death:
Tuesday, 13 December 2011
Notes:
William (Bill) McNeish joined the New Zealand Army in the Corps Royal New Zealand Engineers as a Compulsory Military Training recruit in 1954.
After five years he entered the Regular Force, serving in Malaya with the 2nd Battalion, New Zealand Regiment.
He returned to Malaysia as a Sergeant in 1968 and served in V4 Company as a Mortar Fire Controller in Vietnam from May 1969 to May 1970.
Retiring as a WO1 in Napier, Bill died of illness in 2011 and is buried at the Taradale RSA Lawn Cemetery, Napier.
Disclaimer
The Vietnam List is an updated version of New Zealand's original Vietnam nominal roll – the Flinkenberg List – compiled by Captain Con Flinkenberg in 1972. Name, rank and unit information are from New Zealand military pay records. Read more about the Vietnam List.