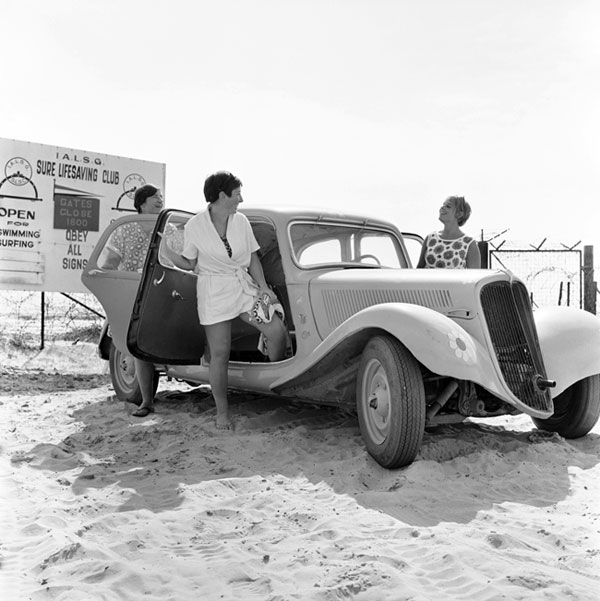 Australian nurses (left to right) Lieutenant (Lt) Ann Hall, Lt Ruth Page, and Lt Diane Lawrence with an ancient vivid pink Citroën sedan on the beach at Vung Tau in 1969. The car, sporting hippie flowers and three bullet holes in the rear windscreen, was captured in November 1968 by New Zealand troops of Victor 3 Company, 4RAR/NZ (ANZAC) Battalion. After repairs and a coat of paint, the 'new' car was presented to the fifteen Anzac nurses of the 1st Australian Field Hospital at Vung Tau. The car was used to transport the nurses between the hospital and the beach.
Reference
Australian War Memorial
Reference: BEL/69/0831/VN
Photographer: Christopher John Bellis
Permission of the Australian War Memorial, must be obtained before any re-use of this image.
How to cite this page: '
Captured NVA staff car
', URL: https://vietnamwar.govt.nz/photo/captured-nva-staff-car, (Ministry for Culture and Heritage), updated 19-Oct-2021