Featured Vietnam veterans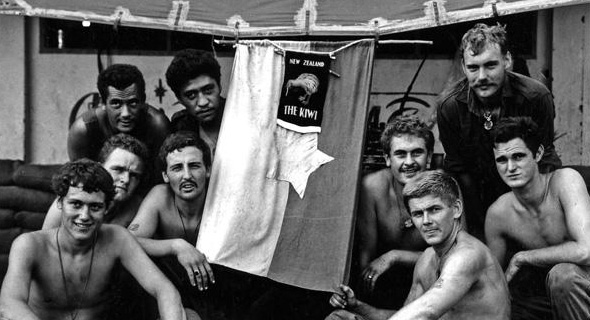 New Zealand military personnel and civilian volunteers served in the jungles, skies, hospital wards, training camps, and offices of South Vietnam from 1963 to 1975.
Read more...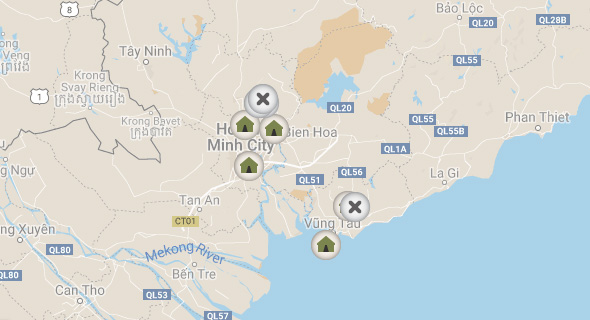 See where New Zealanders served in Vietnam with this interactive map.
Read more...
Latest Added Memories
Note: The following is taken from the original after action report.

My first memory of the Vietnam War came about in July 1965 whilst standing at the edge of the runway at Whenuapai airbase waving GOODBYE to my Dad and other members of the 161 Battery of the Royal New Zealand Artillery.

Tokohau Rima Samuels (1931–1975), known as Sam, was born to Rima and Evelyn Samuels on the 19th November 1931 at Turua, near Thames, New Zealand. He was of Tainui and Whakatohea decent plus European.
Latest Added Comments
1st Photo:  Crossing the tarmac.  WO2 Dave Faulkner, CSM, Victor 2 on right of photo.

3rd Photo:  Bruce Levy closest to camera with Marty Doak on his left.

5th Photo:  Tony McLachlan, V2 Transport NCO

6th Photo:  John Kinane possibly, 2 Section, 4 Platoon

10th Photo:  Bill Te Rangi the machine gunner in 2 Section, 4 Platoon, possibly talking to Kani White the machine gunner in 3 Section, 4 Platoon.  Looks like Eddie Harmer, cover scout, 2 Section, 4 Platoon on left edge of photo.

11th Photo:  Syd Grace, Sect 2ic, 2Section, 4 Platoon

14th Photo:  Smoke rounds impacting to the front of the Horseshoe feature.

15th Photo:  Taken at one of the checkpoints at the Horseshoe.  Possibly Gary King, Sect Comd, 2 Section, 4 Platoon on the right of the photo with John Kinane on his right.

Regards, Tim Brown

Sir Leonard Thornton (15 October 1916 – 10 June 1999) had an army career spanning the years 1934-1971. He was commissioned from Duntroon as an RNZA lieutenant in 1937 and retired as Chief of Defence Staff in the rank of lieutenant general. He was appointed NZ Ambassador to SVN in 1972 and returned to NZ in 1974. The officer behind and to his left was the NZ Army's Chief of General Staff, Major General Les Pearce (22 January 1918 – 21 December 2002). He enlisted as a private in 1937 and was the first soldier to rise through the ranks to head the NZ Army as a major general. Both served in 2 NZ Division during WW2.