Submitted by NZST on May 4, 2012 12:33pm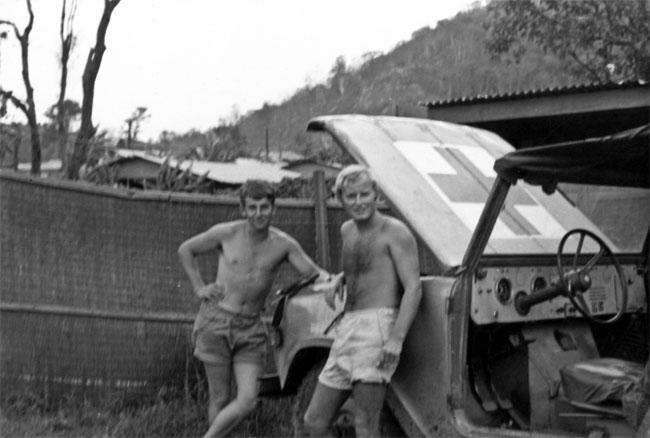 The mechanics: Dennis Montgomery (left) and Rob Meier next to an International Harvester Scout vehicle used by the New Zealand Red Cross (NZRC), 1969. This picture was taken at the NZRC base at Camp Radcliff, Ah Khe.
This photo was taken by Dennis Montgomery, who served two tours with the New Zealand Civilian Surgical Team, 1969-1970 and 1971-1972. See more of his Vietnam War-era photos here.
Reference:
Image courtesy Dennis Montgomery
How to cite this page: 'Dennis Montgomery and Rob Meir', URL: https://vietnamwar.govt.nz/photo/dennis-montgomery-and-rob-meir, (Ministry for Culture and Heritage), updated 9-May-2017