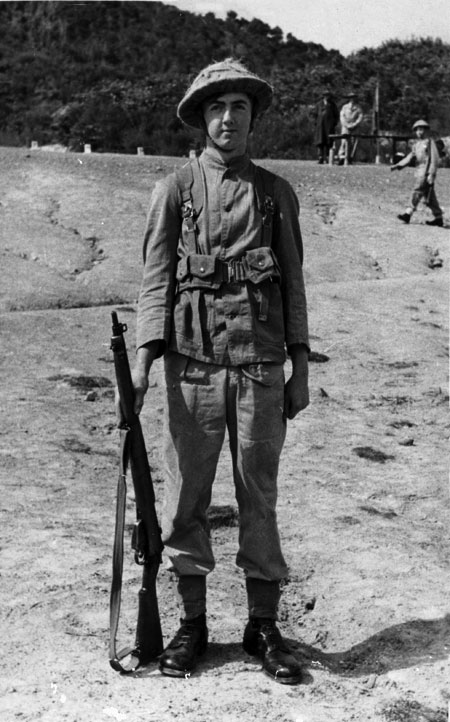 Frank Wydur aged 17, during compulsory military training, 1952.
Frank was attached to the Jungle Warfare Training School in Johore Baru, Malaysia. He was sent to Vietnam in 1967 to instruct and train United States visual tracking and combat tracker teams. Working out of the United States Army Headquarters in Saigon he accompanied operational teams on various missions throughout South Vietnam.
Listen to Frank describe tracking VC forces here.
Reference
Image courtesy Frank Wydur
How to cite this page: '
Frank Wydur during CMT
', URL: https://vietnamwar.govt.nz/photo/frank-wydur-during-cmt, (Ministry for Culture and Heritage), updated 02-Aug-2013