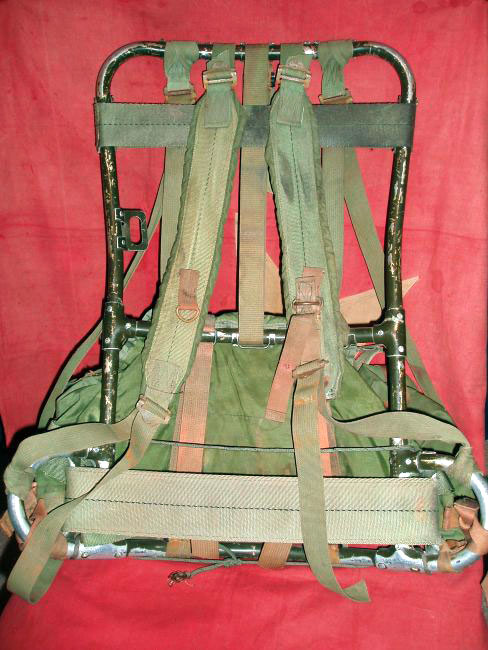 Lightweight rucksack worn by Frank Wydur in Vietnam, 1967. Frank was sent to Vietnam to instruct and train United States visual tracking and combat tracker teams. Working out of the United States Army Headquarters in Saigon he accompanied operational teams on various missions throughout South Vietnam.
The 1965 Lightweight Rucksack design featured a riveted aluminium tubular frame rather than the welded frame of the experimental and early production models. It also had a thin waist strap with a snap hook in place of the P64 version's quick-release belt.
Listen to an extract of an interview with Frank Wydur used in the Memories of West Auckland at War exhibition held at Waitakere Central Library, 12 April - 21 May 2010.
Reference
Images courtesy James Hebden
How to cite this page: '
Frank Wydur's Vietnam rucksack
', URL: https://vietnamwar.govt.nz/photo/frank-wydurs-vietnam-rucksack, (Ministry for Culture and Heritage), updated 28-Apr-2011