Submitted by Chief on May 4, 2010 1:59pm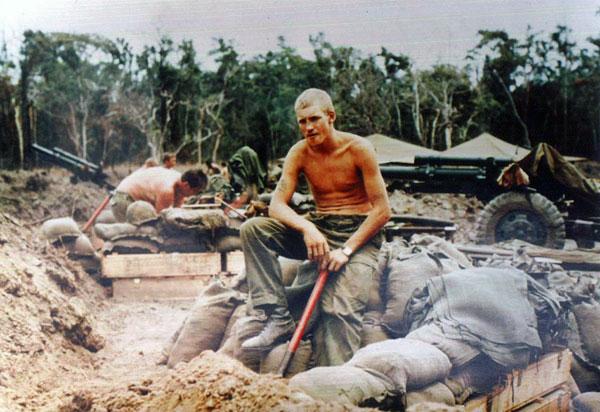 Gnr Ian Beker of 161 Battery pictured at FSB Lynx or FSB Toby, 1971. In the background is Sgt Les Jackson.
Gunners from 161 Battery filled 22,000 sandbags during the construction of defensive placements at this position. Every tree around the firebase had been stripped of its leaves, leaving the surrounding area resembling the surface of the moon. The New Zealanders evacuated this position after two unexploded bombs were found outside the perimeter.
How to cite this page: 'Gnr Ian Beker', URL: https://vietnamwar.govt.nz/photo/gnr-ian-beker, (Ministry for Culture and Heritage), updated 28-Apr-2011