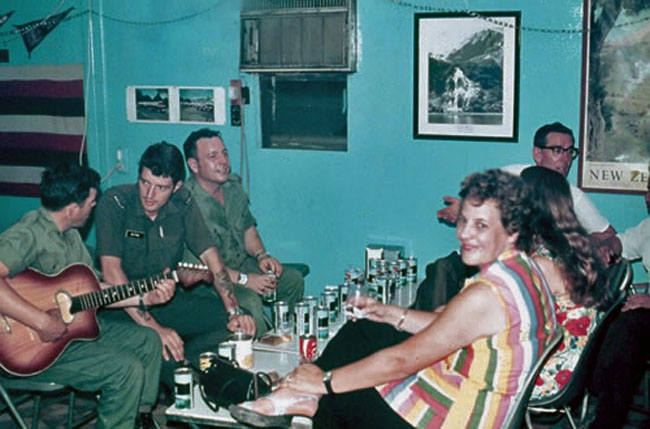 New Zealand servicemen and civilians relax inside the Kiwi Club, circa 1971. The soldiers second and third from left are Dvr Greg Hutton and Sgt Derek Cain from V Force HQ.
The Kiwi Club was an after-hours bar set up within the Free World Military Assistance Office compound in Saigon. Air-conditioned and equipped with a well-stocked fridge, the club was a popular place for socialising amongst New Zealand, Australian and American personnel based within the compound.
Listen to Trevor Doel talk about establishing the Kiwi Club here.
Reference
Image courtesy Martin Thompson
How to cite this page: '
The Kiwi Club
', URL: https://vietnamwar.govt.nz/photo/kiwi-club, (Ministry for Culture and Heritage), updated 28-Apr-2011