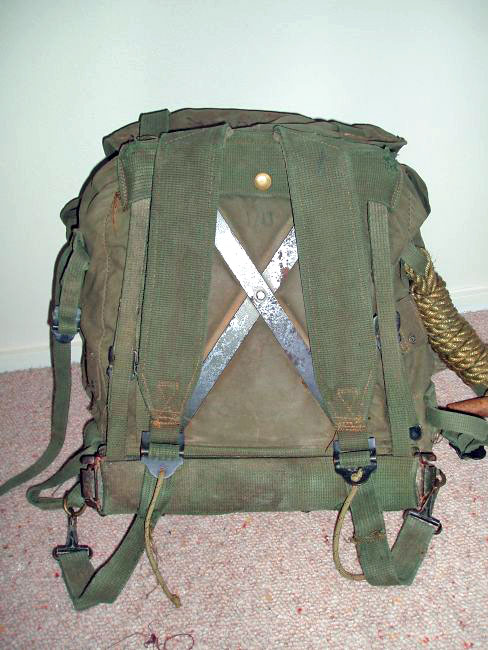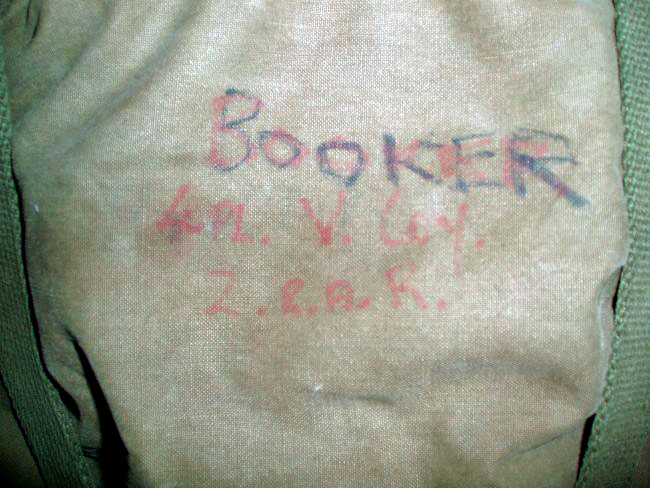 The ARVN pack worn by Pte Norman Booker in Vietnam, 1967-1968. Norman served as M60 No. 2 with 4 Platoon, Victor 2 Company, 2RAR and 2RAR/NZ (Anzac) Battalion.
Natick Labs specifically designed the ARVN rucksack, or Indigenous Ranger Pack, for the South Vietnamese Army as a replacement for the M1945 Combat Field Pack. The US had furnished the ARVN with surplus stocks of the M1945 pack early in the war, but it proved to be too small and too heavy.
Development began in 1963 when Natick Labs fabricated 250 rattan frame prototypes in Thailand. However, the frame was found to interfere with body movements of the wearer and its projections frequently got caught in the undergrowth. Despite subsequent improvements to the rattan frame, when tested by Airborne and Marine Brigade units against a metal frame version the latter was a decisive winner.
The production ARVN Rucksack featured a non water-resistant cotton pack with two outside pockets mounted on a steel X frame. A webbing hanger for attaching an intrenching tool cover was located on the top flap and side straps were provided for carrying extra equipment. The pack's comparatively small size meant it could be worn higher on the back than the Lightweight Rucksack.
Reference
Images and information courtesy James Hebden
How to cite this page: '
Norman Bookers ARVN pack
', URL: https://vietnamwar.govt.nz/photo/norman-bookers-arvn-pack, (Ministry for Culture and Heritage), updated 28-Apr-2011