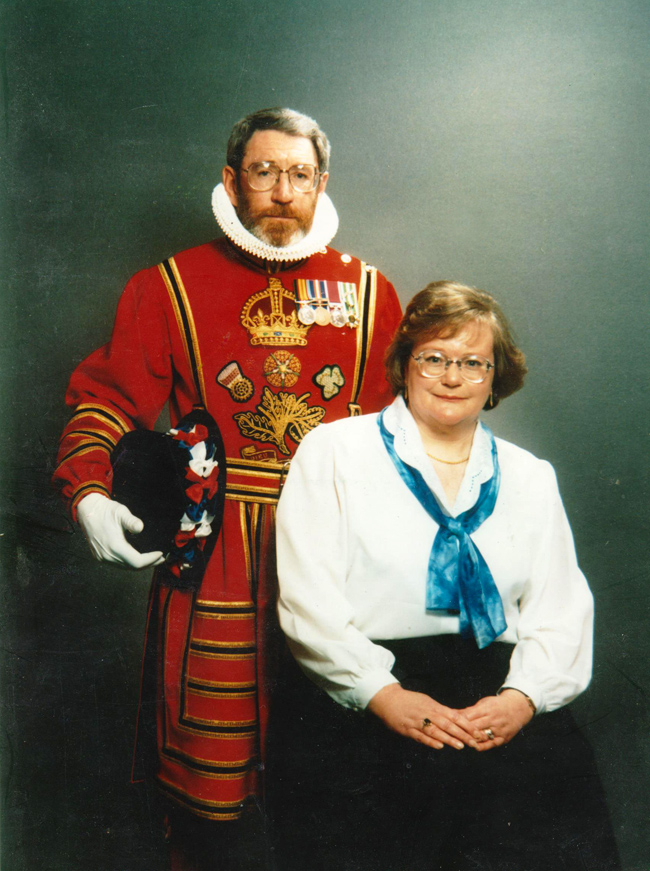 Patrick and Dawn Nolan. Patrick is dressed in his Yeomen Warder — 'Beefeater — dress uniform.
Patrick Nolan served as a forward observer with 161 Battery in Vietnam, 1967-1968.
He completed 25 years in the New Zealand Army before heading overseas. While visiting the United Kingdom, Patrick went to the Tower of London and asked what qualifications were required to get a job as a Yeomen Warder – or 'Beefeater'.
As well as being able to legally work in Britain, he needed to have served over 20 years in the British or Commonwealth armed forces, attained the rank of senior non-commissioned officer, be physically fit, married, and be prepared to live within the Tower.
"Well Sir, I have all of that." The rest is history.
Patrick completed a full career as a Beefeater, and now lives in Fielding with his wife Dawn. He is the Fielding RSA president, and commands the ANZAC Day parade.
How to cite this page: '
Patrick Nolan
', URL: https://vietnamwar.govt.nz/photo/patrick-nolan, (Ministry for Culture and Heritage), updated 15-Jul-2014