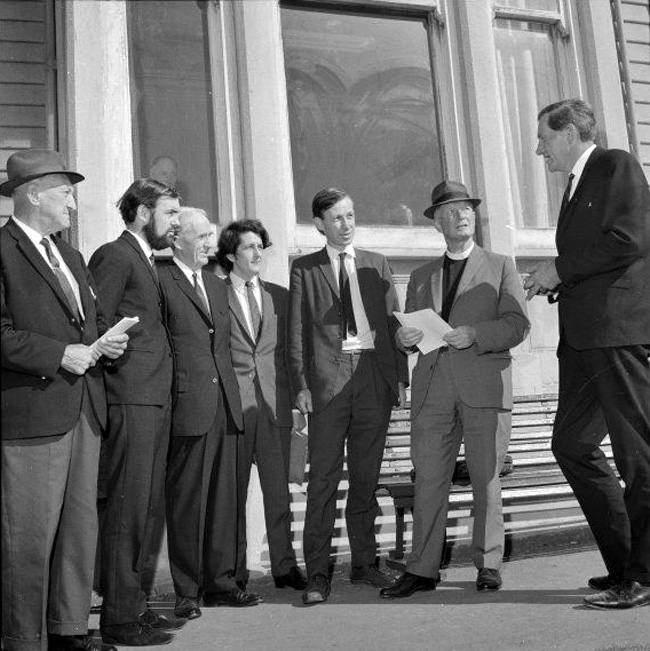 A deputation of seven people from the committee organising the "Peace Power and Politics in Asia" conference who saw Minister of Finance, Robert Muldoon.

They are from the left: Kenneth McLean Baxter (Secretary of the Federation of Labour); J. Gough (Chairman of the Committee on Vietnam); Walter James Scott (Chairman of the Council on Civil Liberties); Alister Taylor (Chairman of the conference committee); Denis W. Rose (an economist); Rev Ian Watson Fraser (Moderator-elect of the Presbyterian Church); Professor John Roberts (Professor of Public Administration at Victoria University). Photographed by an Evening Post staff photographer, 21 March 1968.
Reference
Alexander Turnbull Library
Reference: EP/1968/1238-F. Object #43332
Permission of the Alexander Turnbull Library, National Library of New Zealand, Te Puna Mātauranga o Aotearoa, must be obtained before any re-use of this image.
How to cite this page: '
Peace Power and Politics in Asia conference, 1968
', URL: https://vietnamwar.govt.nz/photo/peace-power-and-politics-asia-conference-1968, (Ministry for Culture and Heritage), updated 02-Aug-2013