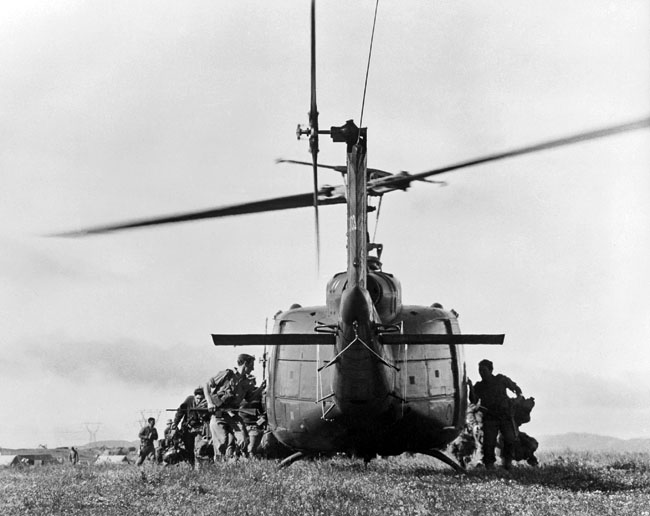 Soldiers board a RNZAF Iroquois helicopter during a military exercise in New Zealand, c. 1970s.*
*The original caption for this photograph suggested that it was taken at an unnamed fire support base in South Vietnam. See comments below for more information.
Reference
Image courtesy Imperial War Museum
Collection number: 7210-08
Photo number: MH 16980
Permission of the Imperial War Museum, must be obtained before any re-use of this image.
How to cite this page: '
Troops board New Zealand helicopter
', URL: https://vietnamwar.govt.nz/photo/troops-board-new-zealand-helicopter, (Ministry for Culture and Heritage), updated 18-Oct-2018