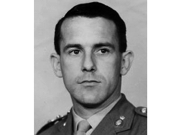 First name(s)
Edward Breton
Notes
RF Cadet – Weir Class (1958). Attended Royal Military College Duntroon (1959-1962) before serving on staff at the RF Cadet School (1963-1964) and as Training Officer at 1 Battalion Depot in Burnham (1964). Platoon Commander in Malaysia and Borneo with 1RNZIR (1965-1966).
Served in Vietnam in a variety of roles – Ops Officer at HQ 1ATF; Company Commander of D Coy 7RAR; patrol member with 4 Tp NZSAS; and GSO3 (Ops) at HQ 1ATF. Also spent time attached to the US 23rd Infantry (Americal) Division at Chi Lang and 1st Marine Divison at Danang, 1971-72.

OC of A Coy 1RNZIR at Dieppe Barracks in Singapore (1975) before serving on the Army General Staff (1977-1978) and as Army Public Relations Officer (1979). CO of 1RNZIR in Singapore (1984) and Director of Infantry and SAS in Wellington (1985).

Served at the Joint Services Staff College in Canberra (1987) and the Canadian National Defence College in Ontario (1988-1989) before returning to New Zealand as Commander Army Training Group at Waiouru (1989-1990); Commander Home Command (1990-1993); and Commander Land Forces.
Disclaimer
The Vietnam List is an updated version of New Zealand's original Vietnam nominal roll – the Flinkenberg List – compiled by Captain Con Flinkenberg in 1972. Name, rank and unit information are from New Zealand military pay records. Read more about the Vietnam List.