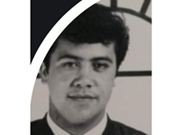 First name(s):
Brigham Alfred Young Te Koi
Honours & Awards:
Unit Citation for Gallantry (Australia)
Notes:
Served in 161 Battery RNZA, 1966-1970. Went to Vietnam in 1967 as a radio operator under the command of Major Tom Martin and completed a 12 month TOD. Wounded (on 20th birthday) when an APC was blown during the Tet Offensive, 1 February 1968. Brother, Vaughn Tarawa, also served in Vietnam with 161 Battery.
Disclaimer
The Vietnam List is an updated version of New Zealand's original Vietnam nominal roll – the Flinkenberg List – compiled by Captain Con Flinkenberg in 1972. Name, rank and unit information are from New Zealand military pay records. Read more about the Vietnam List.