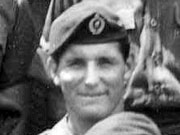 First name(s)
David William
Notes
David Spence enlisted as a Regular Force cadet on 11 January 1966.
Posted to the National Service Training Unit on 31 January 1967, he achieved the rank of Lance Corporal on 24 January 1968. Deployed to 1st Battalion Depot on 6 May 1968, and 1st Battalion on 5 October 1968, he was promoted to Corporal on 8 August 1969.  From 15 November 1969 to 26 November 1970, he saw active service in South Vietnam as a section commander with W3 Company.
He then served with 1st Battalion Depot, the 1st Battalion, the Territorial Force Depot in Burnham and the 2nd/1st Battalion as a Corporal and was promoted to Sergeant on 1 March 1977.
Posted as a platoon sergeant to 2nd/1st Battalion on 2 June 1978, he served as a member of the New Zealand Army Truce Monitoring Contingent in Rhodesia from 4 December 1979 to 10 March 1980. Promoted to Staff Sergeant, he served as a cadre NCO with the 2nd Battalion, Canterbury, Marlborough, Nelson and West Coast, before becoming Company Quartermaster Sergeant for B Company 2nd/1st Battalion in August 1985.
Disclaimer
The Vietnam List is an updated version of New Zealand's original Vietnam nominal roll – the Flinkenberg List – compiled by Captain Con Flinkenberg in 1972. Name, rank and unit information are from New Zealand military pay records. Read more about the Vietnam List.