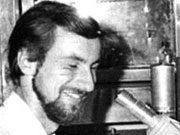 First name(s)
Gerard Roelof
Notes
Served in Vietnam with the New Zealand (Civilian) Surgical Team in Qui Nhon, 1972, having been granted a leave of absence from Wairau Hospital in Blenheim.
Resigned from Wairau Hospital to spend three years at a Salvation Army mission hospital in Rhodesia (now Zimbabwe) 1975–1978 during guerrilla war. Returned to Wairau Hospital laboratory as 2IC then later as Charge Scientist till 2000. Six years as Lab Manager for Medlab South in Blenheim. Now semi-retired.
Vietnam War Oral History Project interviewee. Interview and transcript held at the Alexander Turnbull Library Oral History Centre in Wellington, New Zealand. Reference: OHInt-0959-86
Disclaimer
The Vietnam List is an updated version of New Zealand's original Vietnam nominal roll – the Flinkenberg List – compiled by Captain Con Flinkenberg in 1972. Name, rank and unit information are from New Zealand military pay records. Read more about the Vietnam List.