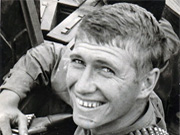 First name(s)
Bruce Graeme
Notes
Drafted into National Service New Zealand Army 1966 shortly followed by regular army service.
Posted to 1st Battalion Royal New Zealand Infantry Regiment, Terendak, Malaysia 1966.
From Malaysia posted to 1 Platoon, V3 Company 4 RAR/New Zealand (ANZAC) Battalion Vietnam 1968–1969 as an M60 machine gunner.
Following Vietnam service returned to New Zealand 1969 posted to 2nd Battalion Royal New Zealand Infantry Regiment in Christchurch.
In late 1970 briefly posted to 16 Field Regiment RNZA followed by posting to Headquarters New Zealand Vietnam Force in Saigon, Vietnam 1971.
Posted from Saigon to 1st New Zealand Army Training Team, Chi Lang, Vietnam 1972.
Returned to New Zealand 1972 posted to Headquarters 3rd Brigade Christchurch.
Completed seven years New Zealand Army service in RNZIR starting and ending on the same date: 31 August 1966 to 31 August 1973.
Bruce took a number of photographs during his tour with V3 Company 4RAR/NZ (ANZAC) Battalion, 1968–1969. You can see his collection here: 
Disclaimer
The Vietnam List is an updated version of New Zealand's original Vietnam nominal roll – the Flinkenberg List – compiled by Captain Con Flinkenberg in 1972. Name, rank and unit information are from New Zealand military pay records. Read more about the Vietnam List.