PG-21A Pocket Guide to Vietnam issued to Gunner Kevin Burnell, 161 Battery RNZA prior to his deployment to Vietnam.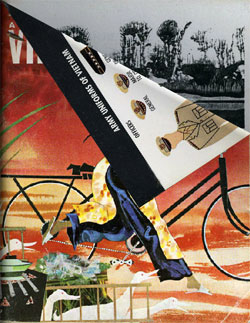 Take a look inside the Pocket Guide to Vietnam here.
The guide book was issued to us prior to leaving New Zealand for South Vietnam. I can remember there being many copies available at 161 Battery depot, Papakura Camp HQ.
I wanted to know about the culture, language and people of the country I was to spend 12 months in, in a war zone. Some of the others weren't interested – we were only 19 remember. I used to refer to it occasionally when we got there to learn some sentences and also to try to understand aspects of the culture that seemed strange to us – for example why Vietnamese men walk around holding hands with other men, when you never saw them show any signs of affection towards women.
I found it was considered rude or vulgar to show any kind of emotion in public; I recall a number of fights between allied soldiers outside of bars and seeing the shocked looks on the faces of the locals. The little guide book was quite useful and allowed me to understand what I was seeing.
On a few occasions that we had to carry out cordon-and-search of villages, which involved surrounding a village before dawn and later searching the dwellings for weapons, ammunition or evidence of harbouring North Vietnamese or Vietcong, I was aware of how proud these villagers were and how neat, tidy and clean their living areas were – these villages which had existed for thousands of years, and here we were pulling everything apart. I didn't enjoy it but at least some of the phrases I picked up from the book helped me to be polite to them.
Reference
Pocket guide courtesy Kevin Burnell
How to cite this page: '
Pocket Guide to Vietnam
', URL: https://vietnamwar.govt.nz/memory/pocket-guide-vietnam, (Ministry for Culture and Heritage), updated 17-Dec-2013