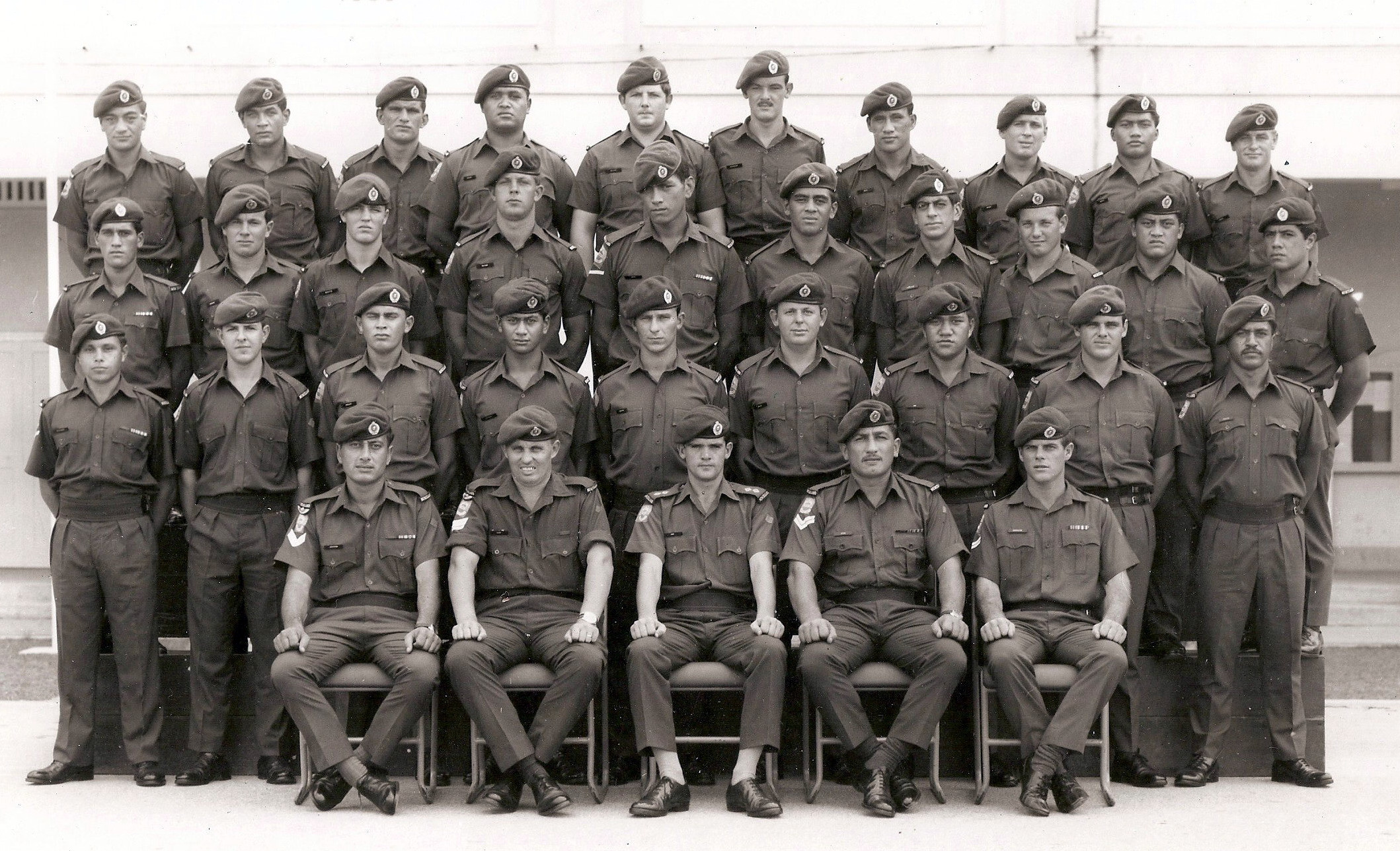 1 Platoon, V6 was one of the most experienced and qualified platoons to be deployed to SVN. All members of the platoon were professional soldiers and volunteers.
The platoon had been together for two years prior to deployment. All NCO and some privates had served in at least one operational theatre prior to the V6 SVN deployment (Borneo, Malaya, SVN).
All members of the platoon had completed at least four specialist courses in Singapore/Malaysia. The platoon had completed a number of collective training exercises involving the British SAS, the Gurkhas and deployment on the British Commonwealth exercise Bersatu Padu.
How to cite this page: '
1 Platoon V6 4RAR/NZ
', URL: https://vietnamwar.govt.nz/photo/1-platoon-v6-4rarnz, (Ministry for Culture and Heritage), updated 09-Sep-2020