Submitted by TerryG on December 28, 2009 5:08pm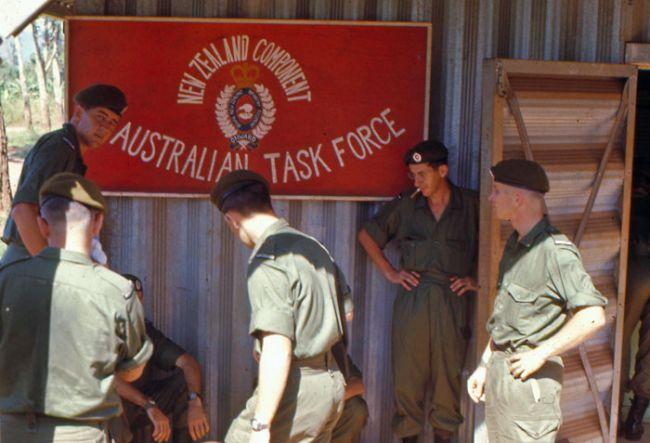 Practicing what the Army did best – waiting for transport at Nui Dat's airfield, October 1969.
At the rear are (left to right) L/Cpl Chris Schnack, L/Cpl Allan McGuinness (seated almost obscured), Bdsm Ernie Bate. In the foreground are (left to right) Cpl Robin Ensoll, Bdsm John Forrest and L/Cpl Graeme Bremner.
Reference:
Image courtesy Terry Garmonsway
How to cite this page: '1RNZIR Band Tour - Nui Dat airfield', URL: https://vietnamwar.govt.nz/photo/1rnzir-band-tour-nui-dat-airfield, (Ministry for Culture and Heritage), updated 26-Aug-2013