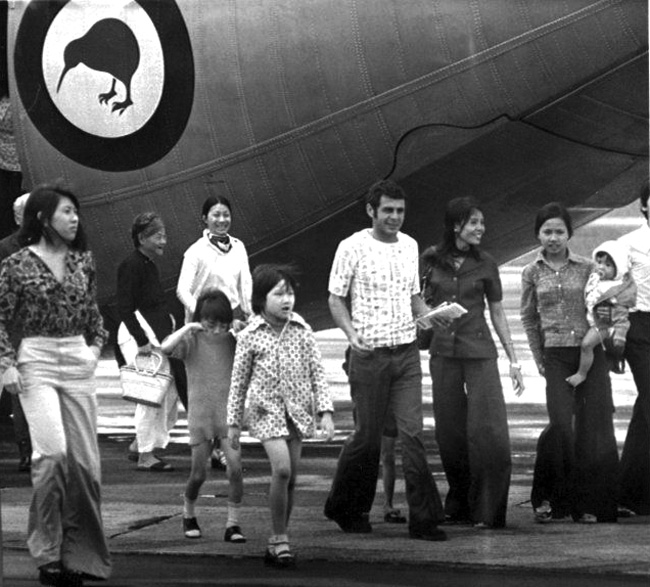 Evacuees from Saigon, Vietnam, arriving at Whenuapai Aerodrome, Auckland, 23 April 1975. Shows a group walking from a RNZAF Hercules. Includes Peter Scott [centre] and his wife. Photographer unidentified.
Reference
Alexander Turnbull Library
Reference: EP-Politics-Immigration-Refugees-05
Permission of the Alexander Turnbull Library, National Library of New Zealand, Te Puna Mātauranga o Aotearoa, must be obtained before any re-use of this image.
How to cite this page: '
Evacuees from Vietnam at Whenuapai Aerodrome, 1975
', URL: https://vietnamwar.govt.nz/photo/evacuees-vietnam-whenuapai-aerodrome-1975, (Ministry for Culture and Heritage), updated 04-Sep-2013