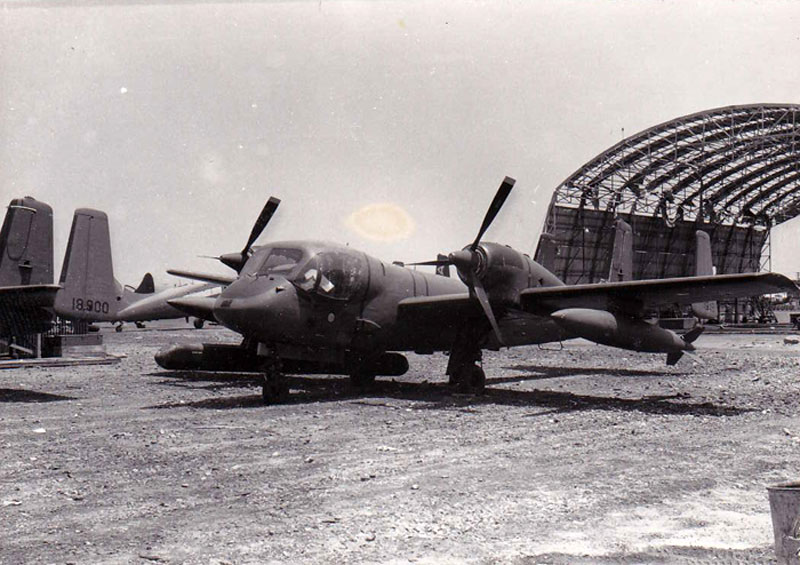 A Grumman OV-1 Mohawk from the 73rd Aviation Company, US Army pictured at Vung Tau, c. 1971.
The aircraft went though a number of models during the Vietnam war.
This photo was from around late 1971 so could be last model where all sensors were incorporated in one aircraft. Sensors included Electronic signals intelligence (ELINT) but major focus was imagery intelligence (IMINT). This was achieved with cameras, infrared sensor, side-looking airborne radar and the pilots eyeballs assisted by the generous glass cockpit.
How to cite this page: '
Grumman OV-1 Mohawk
', URL: https://vietnamwar.govt.nz/photo/grumman-ov-1-mohawk, (Ministry for Culture and Heritage), updated 14-Apr-2020