Submitted by Bruceyoung on November 15, 2011 2:51pm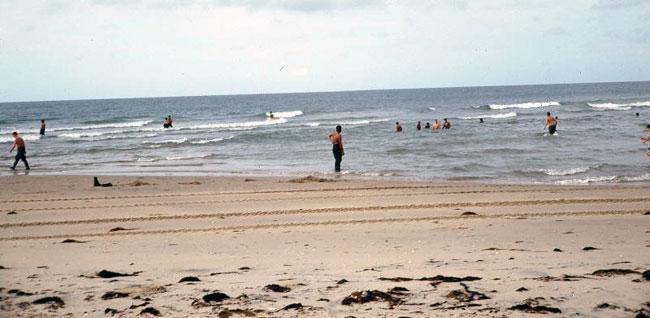 Near miss: Members of Whiskey 3 Company cool off in the ocean during Operation Townsville, 20 April 1970. Moments later, a US aircraft almost attacked the New Zealanders, after initially mistaking them for VC. Read more about this incident.
Reference:
Photos taken by Pte Chris Stock, W3 Coy HQ. First published on W3 website.
How to cite this page: 'Incident during Operation Townsville', URL: https://vietnamwar.govt.nz/photo/incident-during-operation-townsville, (Ministry for Culture and Heritage), updated 15-Nov-2011