Submitted by Sniper on August 4, 2009 1:55pm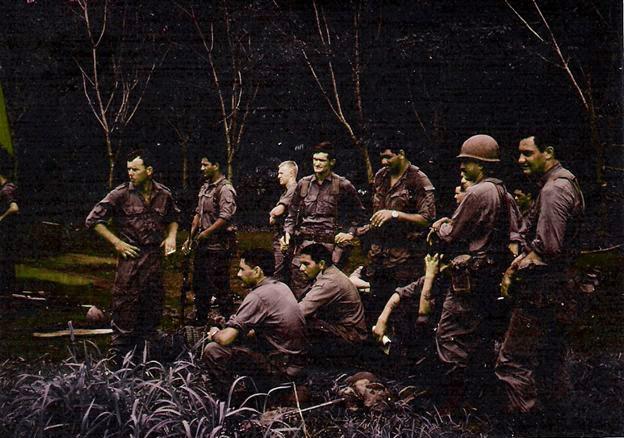 Original members of 1 Section, 3 Platoon, Victor 5 Company in Vietnam, circa 1970-1971.
Left to right: Terry Clark, Nick Hetaraka, unknown, Sandy Sandford, John Bluett, Lyle Noda (in helmet), Ruka Hudson. The two men crouching are KR Kahuroa and PA Brown.
Reference:
Image courtesy Bruce Knight
How to cite this page: 'Members of 3 Platoon, Victor 5 Company', URL: https://vietnamwar.govt.nz/photo/members-3-platoon-victor-5-company, (Ministry for Culture and Heritage), updated 28-Apr-2011