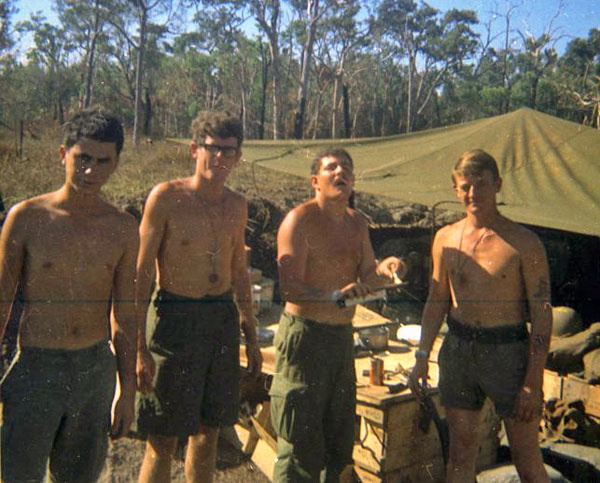 Gunners from 161 Battery RNZA pictured at FSB Raglan, circa 1970. Photos taken by Gnr Garry 'Gunga Din' Rae.
Left to right: Gnr Ray Oakes, Gnr John Rabbit, Gnr Steven Sim, unknown.
Can you identify any of the people in the photos? Please post a comment below if you can help.
Reference
Images courtesy James Hebden
How to cite this page: '
New Zealand gunners at FSB Raglan
', URL: https://vietnamwar.govt.nz/photo/new-zealand-gunners-fsb-raglan, (Ministry for Culture and Heritage), updated 29-Aug-2018