Submitted by TerryG on December 30, 2009 12:57pm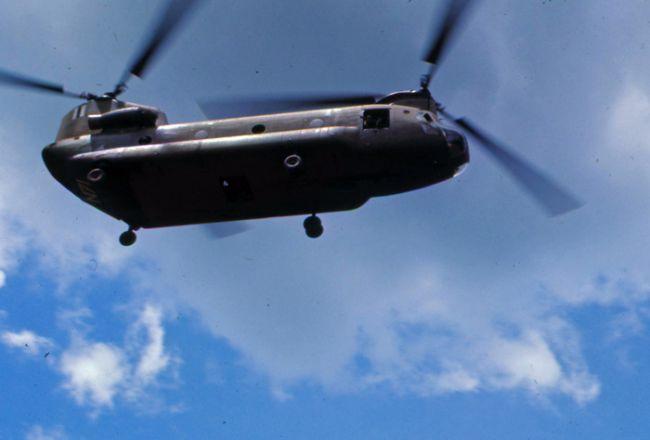 A US CH-47 Chinook helicopter approaches a landing pad at Nui Dat to discharge its load and pick up 1RNZIR Band for transport to FSB Discovery, October 1969.
There was a crew of five on these powerful work horses – pilot, co-pilot, two observer/gunners and loadmaster/observer. Their turnaround on the ground was remarkably rapid given the heavy loads or number of troops they could carry - little wonder as they represented juicy sitting targets to the Viet Cong on the ground.
Reference:
Image courtesy Terry Garmonsway
How to cite this page: '1RNZIR Band Tour - Chinook helicopter', URL: https://vietnamwar.govt.nz/photo/1rnzir-band-tour-chinook-helicopter, (Ministry for Culture and Heritage), updated 26-Aug-2013