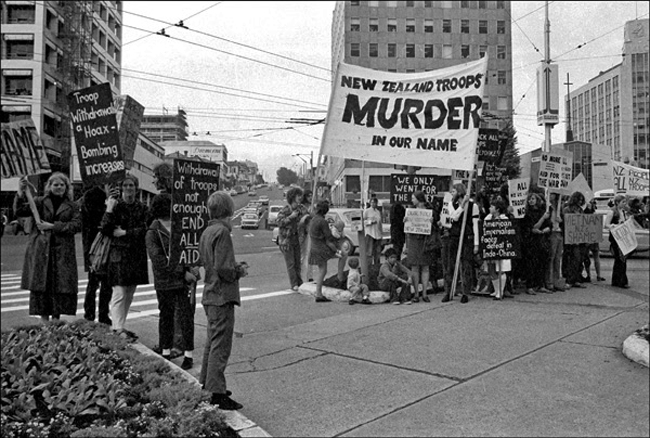 Anti-war protesters gather outside the Auckland Town Hall prior to the 161 Battery civic parade, 12 May 1971. The placards they carry make explicit claims about the actions of New Zealand forces in Vietnam.
See more photos of the 161 Battery parade here.
Reference
© John Miller. Not to be published or reproduced without the permission of the copyright holder.
How to cite this page: '
Anti-war protesters outside Auckland Town Hall - 161 Battery parade
', URL: https://vietnamwar.govt.nz/photo/anti-war-protesters-outside-auckland-town-hall-161-battery-parade, (Ministry for Culture and Heritage), updated 11-Jul-2013