Submitted by Warlock on April 10, 2012 1:35pm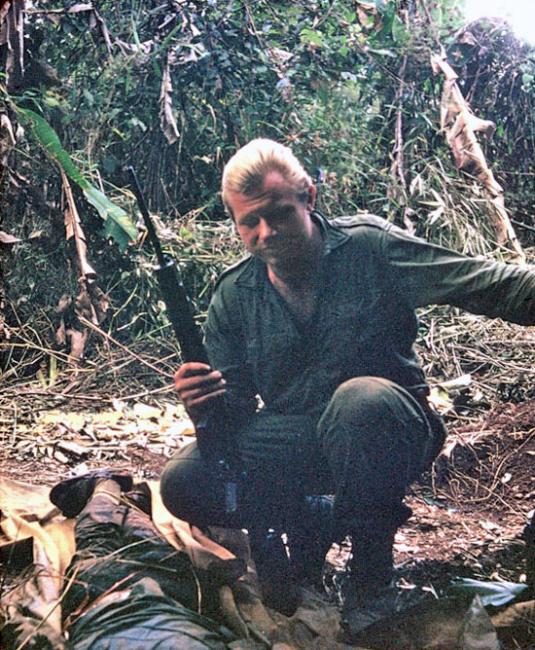 Chris Stock with the body of a VC killed during a contact in Vietnam, circa January 1970. The bindings on the legs were attached post-mortem to allow the body to be moved.
The dead soldier was one of three VC soldiers that walked across a LZ and track under observation by men from W3 Company HQ. They were spotted by the HQ sentries, who triggered claymore mines and engaged the enemy with M60, M16, SLR and M79 fire. A sweep at first light revealed that two of the VC had been killed in action. They were later identified as belonging to C21 (Sapper/Reconnaissance) Coy, 274 VC Regiment.
Reference:
Image courtesy Chris Stock
How to cite this page: 'Chris Stock', URL: https://vietnamwar.govt.nz/photo/chris-stock, (Ministry for Culture and Heritage), updated 23-Sep-2013