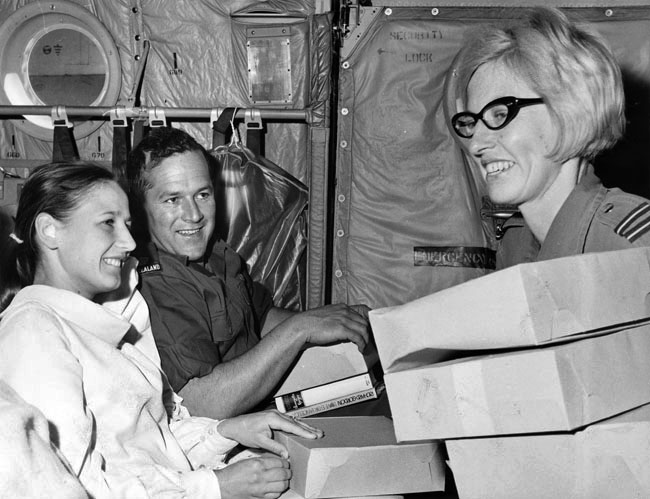 Major P.G. Hotop, with his wife, during a flight from Auckland to Singapore. Charge Sister Claire Jacobson is handing out a boxed salad for lunch. Major Hotop was to travel to Vietnam where he was to command the new Whiskey Company RNZIR.
Claire Jacobson (1940-2007) was one of the New Zealand nurses from the Royal New Zealand Nursing Corps who were based at the 1st Australian Field Hospital in Vung Tau.
Reference
Alexander Turnbull Library
Reference: EP-Defence-NZ Army, Vietnam-16
Permission of the Alexander Turnbull Library, National Library of New Zealand, Te Puna Mātauranga o Aotearoa, must be obtained before any re-use of this image.
How to cite this page: '
Claire Jacobson
', URL: https://vietnamwar.govt.nz/photo/claire-jacobson, (Ministry for Culture and Heritage), updated 26-Apr-2011