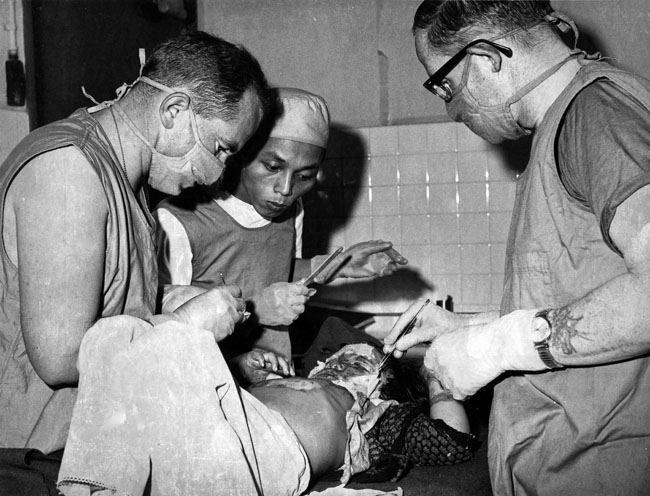 Sergeant D. Glanville (left), RNZMC and Sergeant W. Dutson, RNZAF of the New Zealand Services Medical Team apply dressing to a Vietnamese girl burned by an exploding spirit burner, circa 1970. The New Zealand Services Medical Team were based at Bong Son, Binh Dinh Province, South Vietnam.
Reference
Alexander Turnbull Library
Reference: EP-Defence-NZ Army, Vietnam-13
Permission of the Alexander Turnbull Library, National Library of New Zealand, Te Puna Mātauranga o Aotearoa, must be obtained before any re-use of this image.
How to cite this page: '
New Zealand Services Medical Team treat a Vietnamese child
', URL: https://vietnamwar.govt.nz/photo/new-zealand-services-medical-team-treat-vietnamese-child, (Ministry for Culture and Heritage), updated 28-Apr-2011