Submitted by Quinhon72 on January 28, 2009 9:14am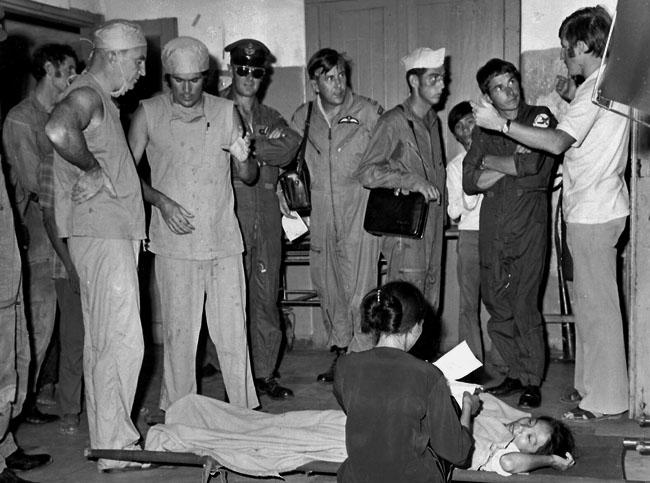 The crew of a B170 Bristol Freighter from 41 Squadron RNZAF talk with members of the New Zealand Surgical Team at Qui Nhon hospital.
Picture shows Jack Enwright and Peter Milsom (left of picture) discussing a patient in the emergency room. Lab Technician Graham Paltridge (right) is explaining the situation to the B170 crew. The officer in the centre with the wings on his flight suit is Squadron Leader Don McAlister, OC of 41 Squadron.
Reference:
Image courtesy Ken Treanor
How to cite this page: 'RNZAF crew at Qui Nhon hospital', URL: https://vietnamwar.govt.nz/photo/rnzaf-crew-qui-nhon-hospital, (Ministry for Culture and Heritage), updated 6-Mar-2015