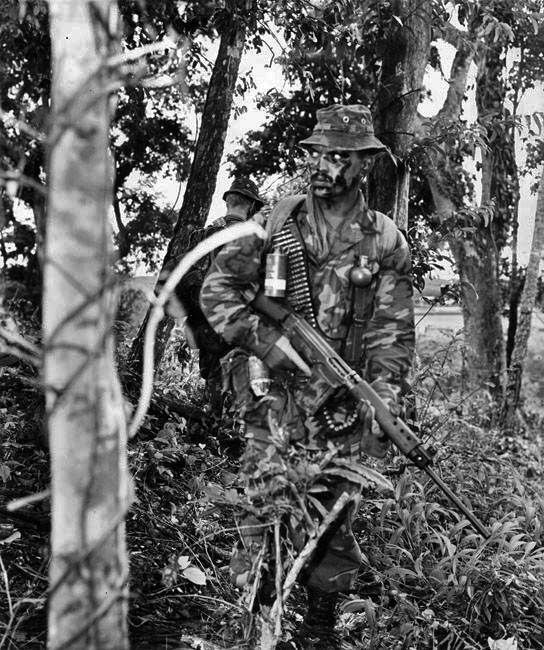 Member of the New Zealand Army's Special Air Service, Trooper T.H. Maaka, in the jungles of southern Malaysia training for deployment in Vietnam in 1971.
Reference
Alexander Turnbull Library
Reference: EP-Defence-NZ Army, Vietnam-14
Permission of the Alexander Turnbull Library, National Library of New Zealand, Te Puna Mātauranga o Aotearoa, must be obtained before any re-use of this image.
How to cite this page: '
Training in the jungle
', URL: https://vietnamwar.govt.nz/photo/training-jungle, (Ministry for Culture and Heritage), updated 25-Oct-2013